To complete the result of the match, select from the left menu diary games timetable. When you select this option you will be moved to a list of all your matches. In addition to completing the match results, you can also edit the times, dates and locations of the matches. From here you can also delete matches from your schedule.
You have two options to complete the result. Basic and advanced. The first one is that you can only enter the score of the match. To enter it, click on the green button "enter mode". The second, advanced option will be available from the menu of the match (last column in the table). To go to the advanced completion of the match result, select the option "match protocol" from the menu.

The advanced view allows you to enter extensive statistics for a given match. In this window, depending on the chosen sport, you can enter information about: goals, points, assistants, shots, substitutions, penalties, and how goals were scored. Remember to save the form every time. Saving the quantitative data will also allow you to add qualitative data such as goal scorers, assistant goals, etc. Below the form, you will find three text fields: match opinion, match report and a link to the video.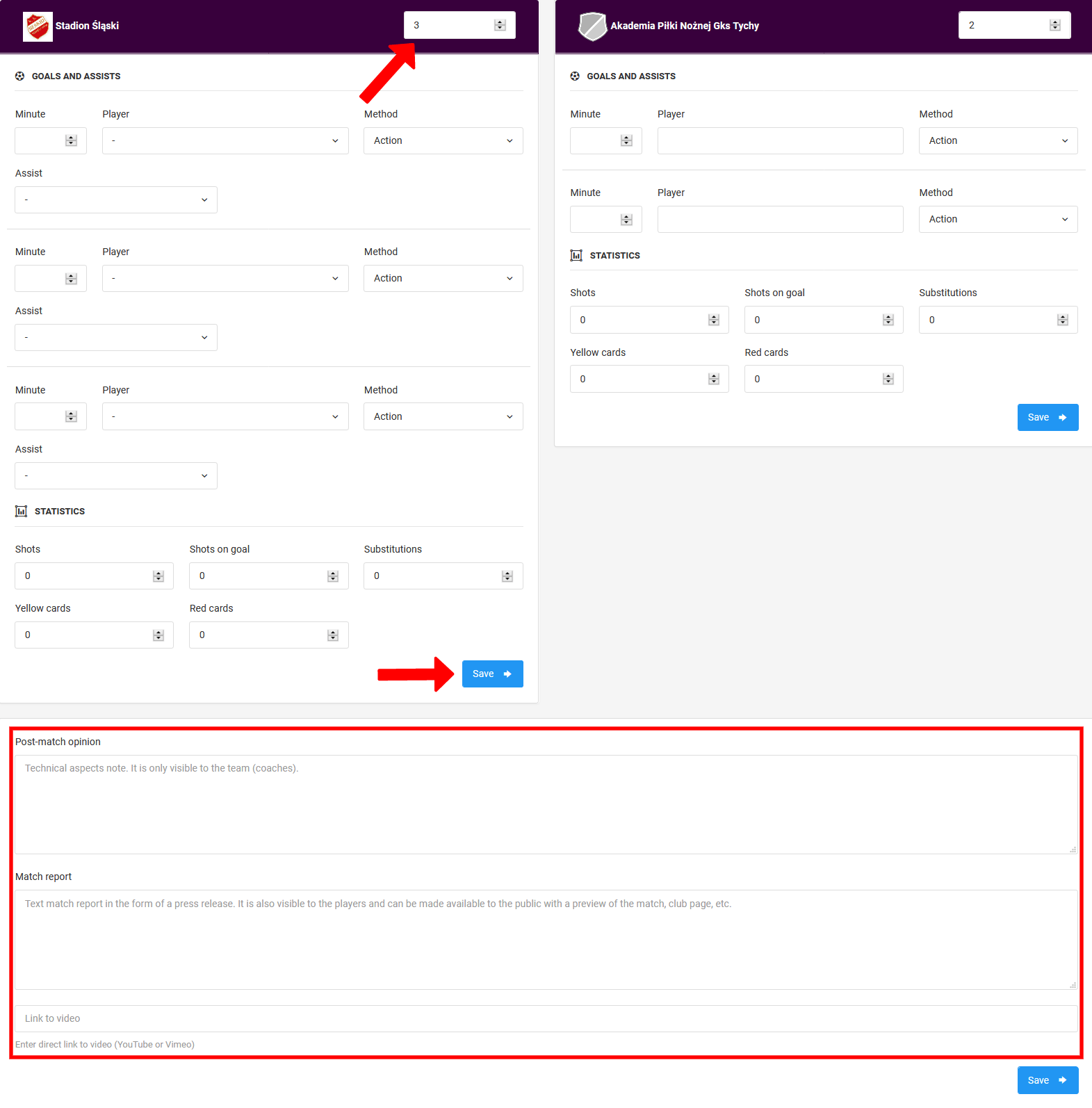 Remember that via the mobile app, by tagging a live match, you can also add matches and complete its statistics. Thanks to this feature, once entered in the mobile app, it automatically synchronizes with the main part of the system, thus all match statistics and individual player statistics are automatically updated in the system.