To calculate match players statistics such as time on the pitch, you have to call them into the line-up. To add a player to the pitch, grab the selected player with the mouse and drag him from the player list to the selected position on the pitch. You can also set up a lineup from the mobile application.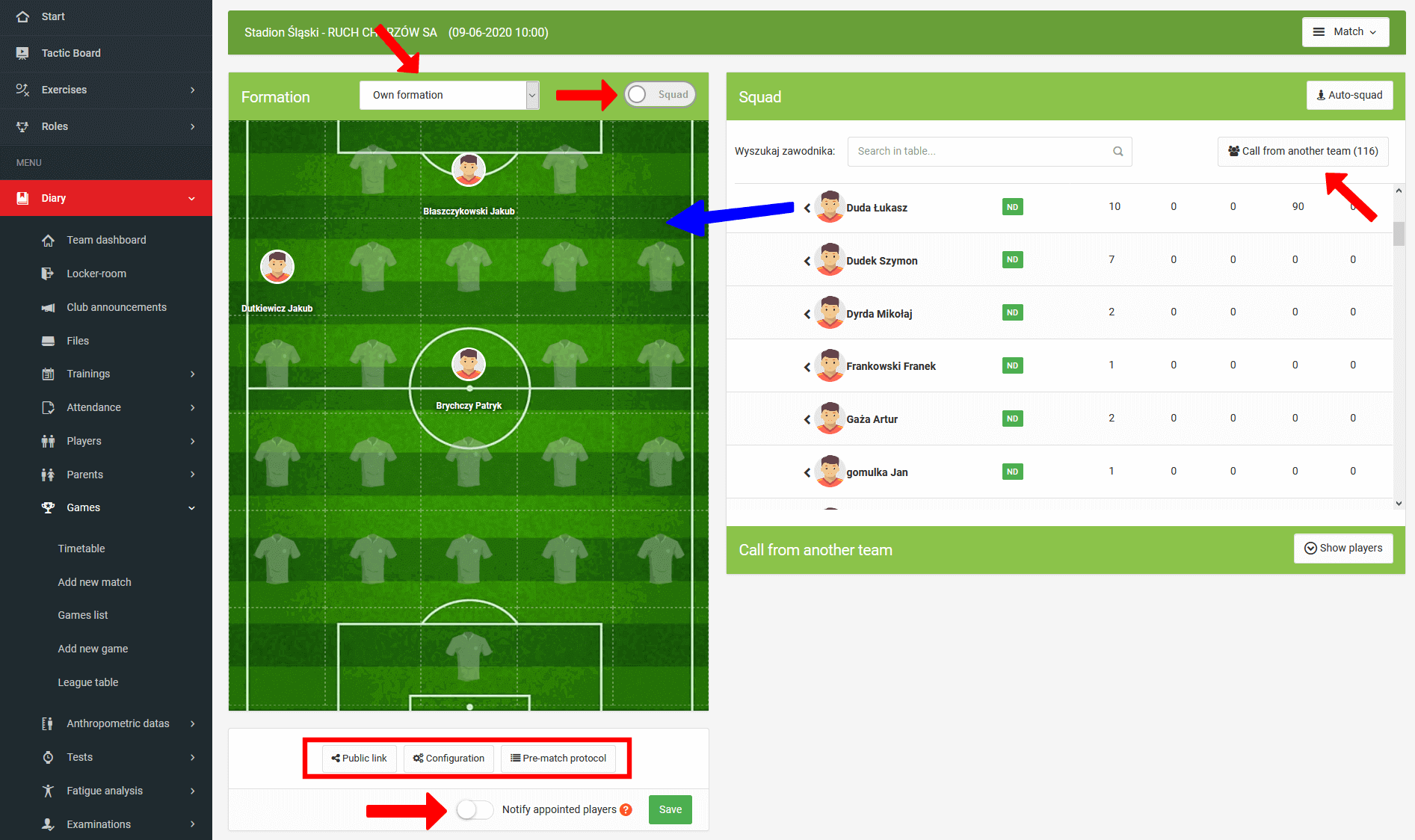 The match lineup window, in addition to choosing a basic lineup and a substitute bench, gives many extra options. The first one is the possibility to put a predefined formation on the pitch. The system also gives the possibility of calling up players from other teams. To do this, click the " call from another team" button and drag the selected players onto the pitch.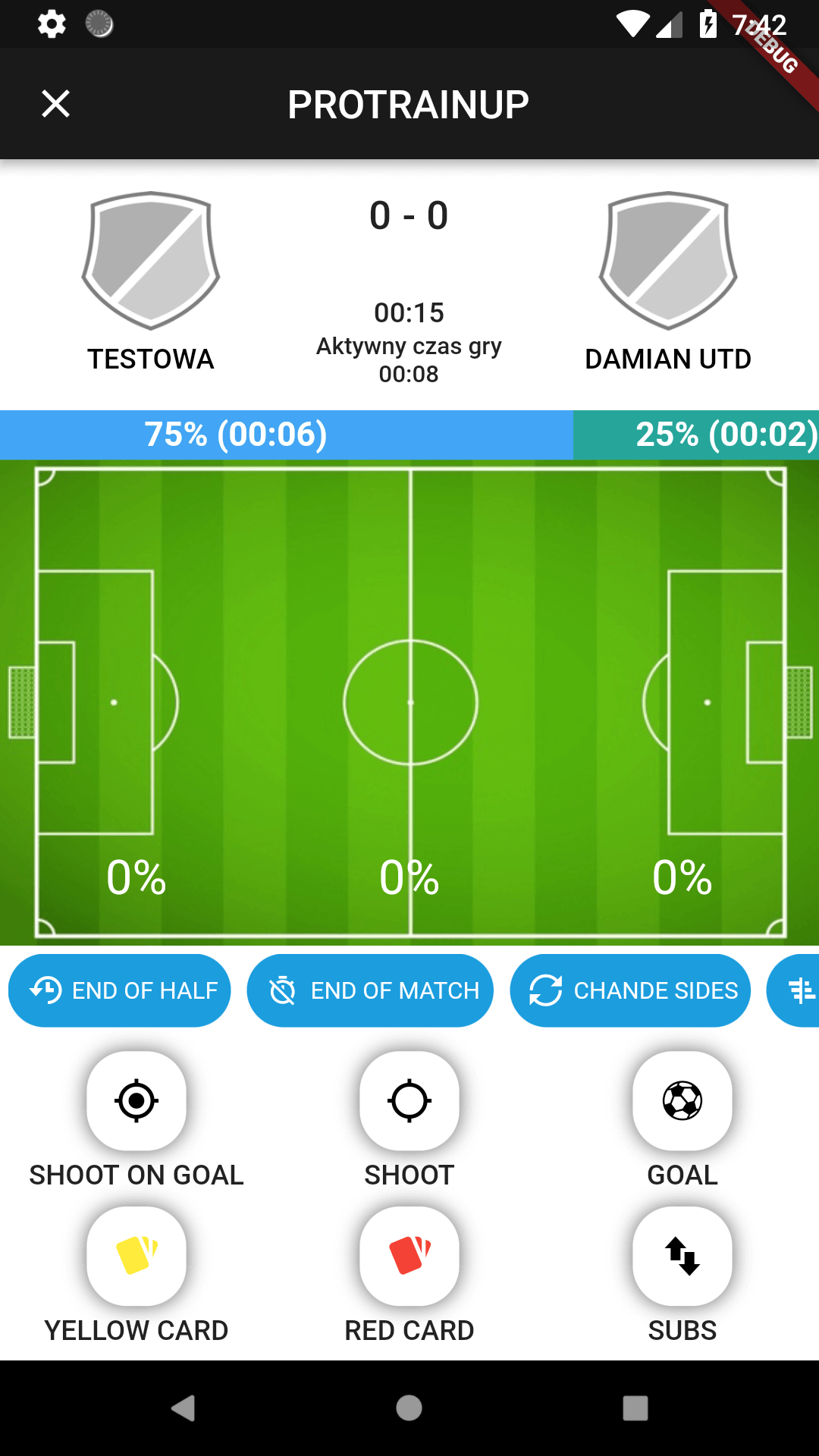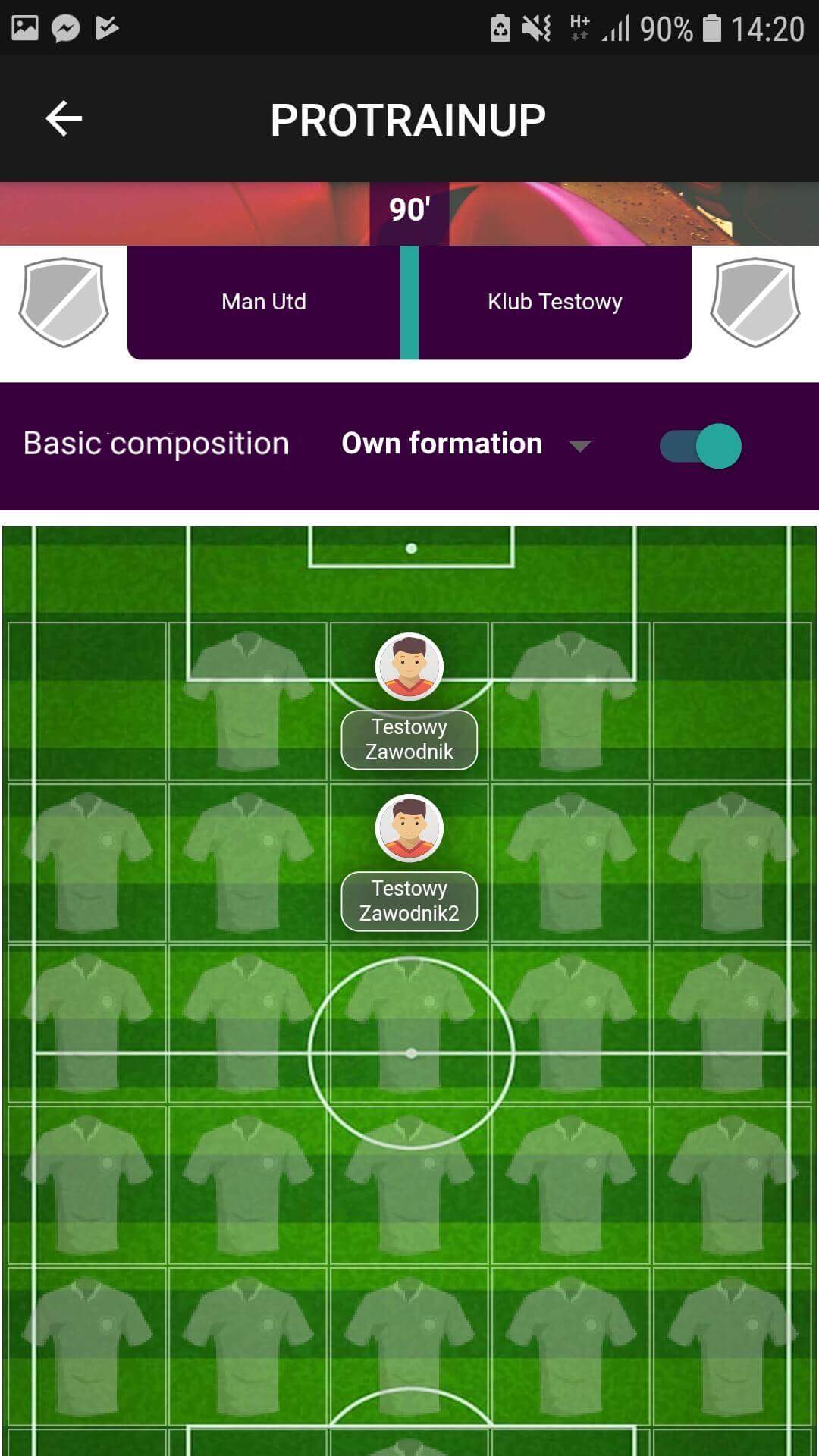 Below the pitch graphics, you will find three buttons. The first one will allow you to generate public links to the line-up and live relations from the match. You can enter match statistics to the live reports directly from your mobile app during the match! The next two buttons are used to download the referee's protocol and to configure the match time and a number of players on the pitch.