This function lets you send emails to respondents automatically to the mail specified in the form or survey. The content of the message is fully customisable in the form editor.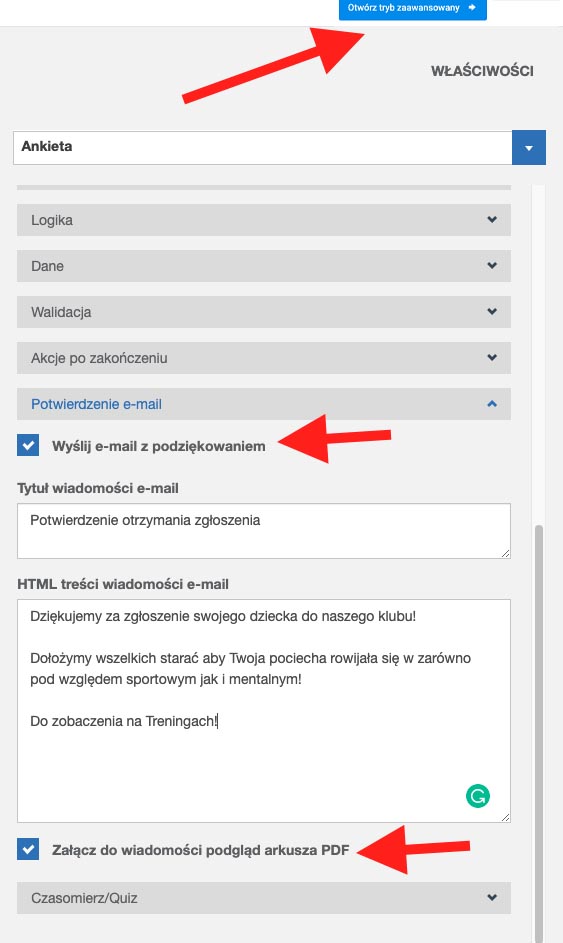 To configure the automatic mail function go to the form editor, press the "open advanced mode" button in the top right corner. All sorts of options appear but the important one is "email confirmation".
The picture shows that you can specify the title and contents of the mail as well as attach the form with respondent's answers in PDF format.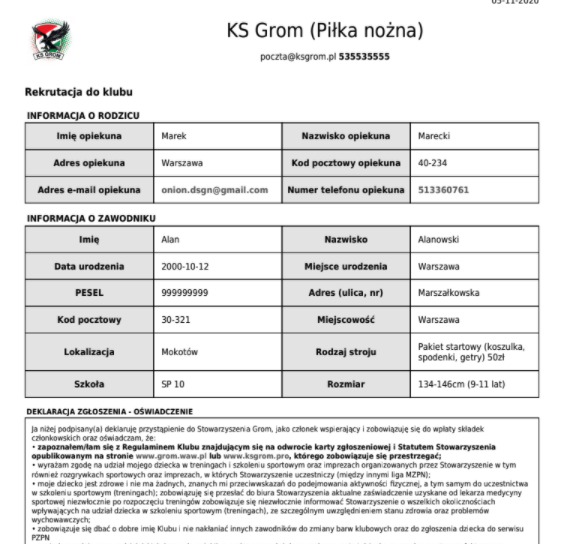 If the club collects this sort of data on paper, the file can be printed so a parent can fill in and return it to the club.