To move on to adding a customized reservation for a property, select from the left menu club club facilities reservation summary. When you click on the link, you will be taken to the page with the reservation calendar. To add an facility reservation, click on the selected day on the calendar and then select the facility you want to reserve from the list of sub facility. After selecting a particular facility, a form for adding a reservation will appear.
The window for adding a custom reservation consists of several important fields. The first one is the title of the reservation. The next field is responsible for selecting the zone/part of the facility to be booked. Moreover, you can mark the event as an all-day event and block parallel reservations. A blocked reservation is marked on the calendar with a padlock icon.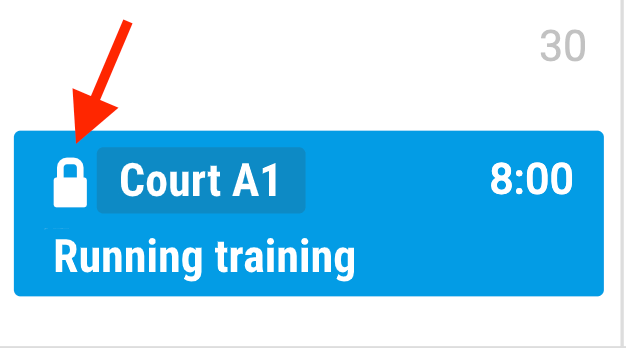 In the next step of the reservation you will be asked to complete the date and time of the reservation you entered. The last thing to enter is the number of participants and the colour of the reservation on the calendar.