The system offers two ways of sending reminders about unpaid contributions to parents. The first one is available by default in a manual version of the contribution module. The second way requires having access to the mass messaging module, thanks to which you will be able to send SMS and e-mails to the overdue parents. You will find out more about the mass-message module in the following chapters.
To start sending the contribution payment reminder manually, click on the blue paper plane in the last column of the table. The grey colour of the icon means that the parent's account has not been activated yet and therefore it is not possible to send the reminder. Clicking on the blue icon will open your email client, it can be Outlook, Gmail or Thunderbird, but remember that the email client must be configured. When you open the email client, a predefined and ready to send the email will be generated.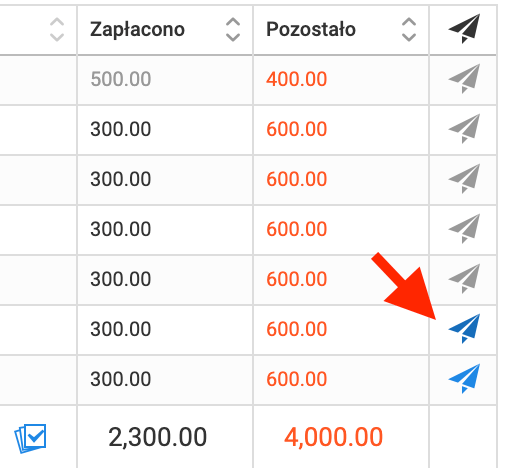 The second option to send notification of arrears is to use the mass messaging module. To use this option, go to the list of contributions, then go to the specific contribution. Below the table, in the bottom left corner of the screen, you will find a blue button "send a reminder". When you click it, you will see a window with recipients.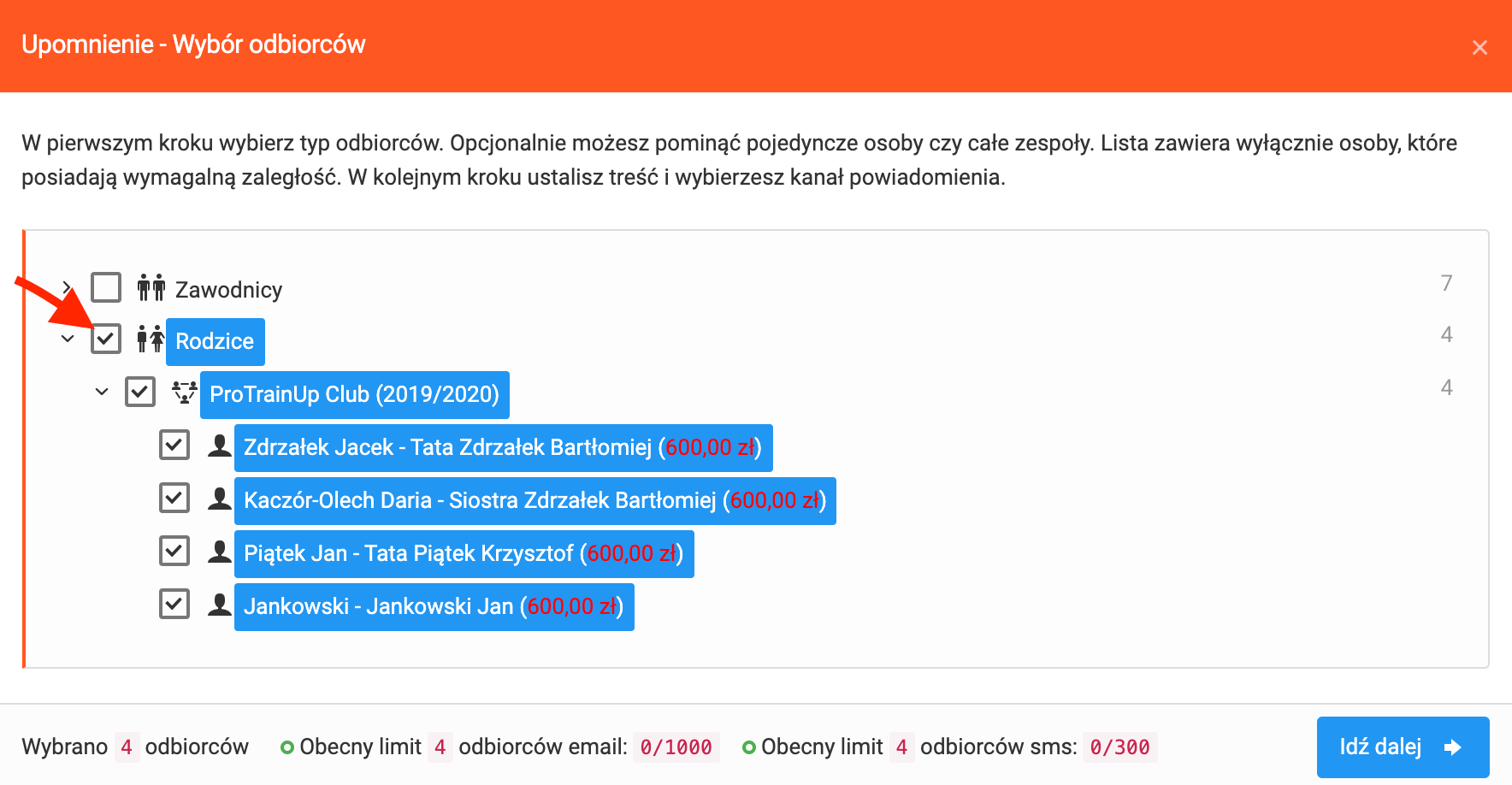 In the recipient selection window, you have to select the people to whom you will send a reminder. By default, the system selects all persons who have any current arrears. Of course, the final decision to whom the notification will be sent is up to you.
In the next step you will be moved to the message configurator window. Here you will define the form of sending the notification. You can choose between SMS, e-mail or both. Of course, to send these types of messages in the parent's profile you have to complete the phone number and e-mail address. Without this data, it will not be possible to send a mass message.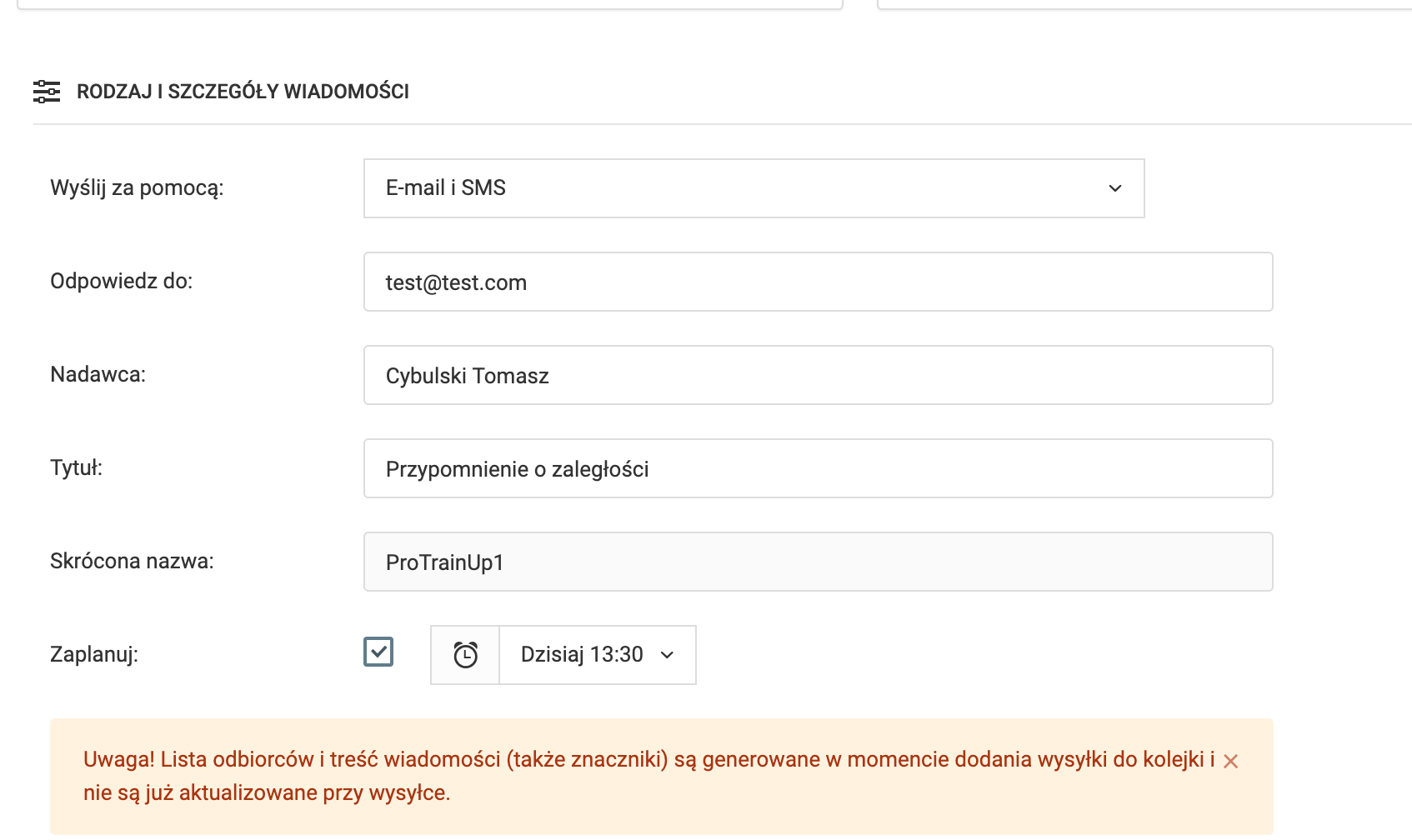 You can also choose which address you want the reply to be sent to, who is the sender of the message, the title of the message and the abbreviated name that will be visible as the sender in case of sending an SMS. The default name is ProTrainUp, but if you want to set your own name, please contact us. You can also schedule your message sending time for up to 72 hours.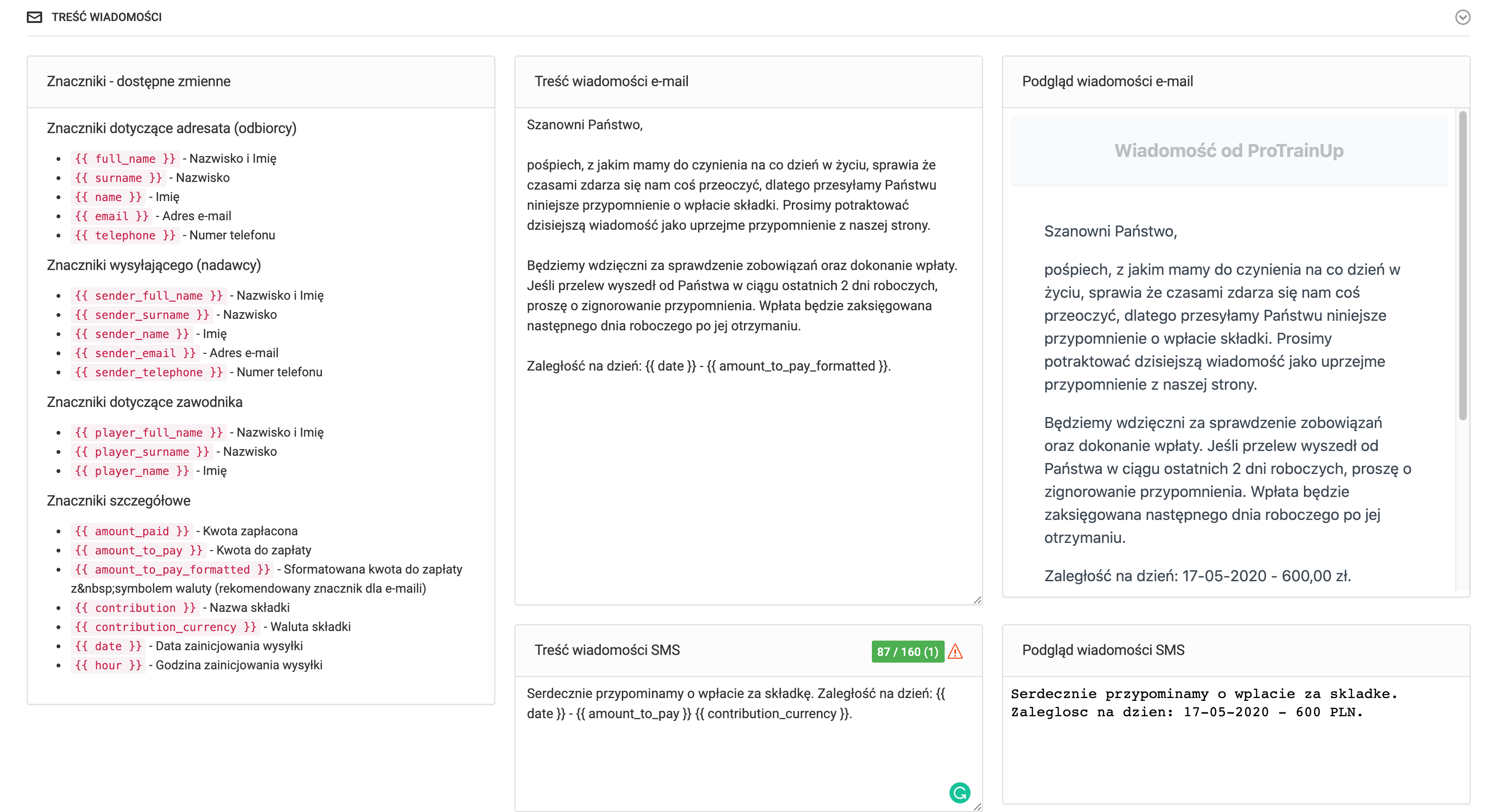 The next step is to prepare the message content. In the case of a fee reminder, the message content is generated dynamically for each recipient. The value of the arrears on the day of planning a shipment automatically appears. Moreover, you have the possibility to insert dynamic tags, which you will find on the left side of the form (red text). By placing them in the content, the system will automatically insert the, for instance, the recipient's name into each message.