The system gives the possibility to copy/transfer players between teams within one entity. You have two option of copying or transferring a player. To do this, you have to select the "move" option from the player's menu.".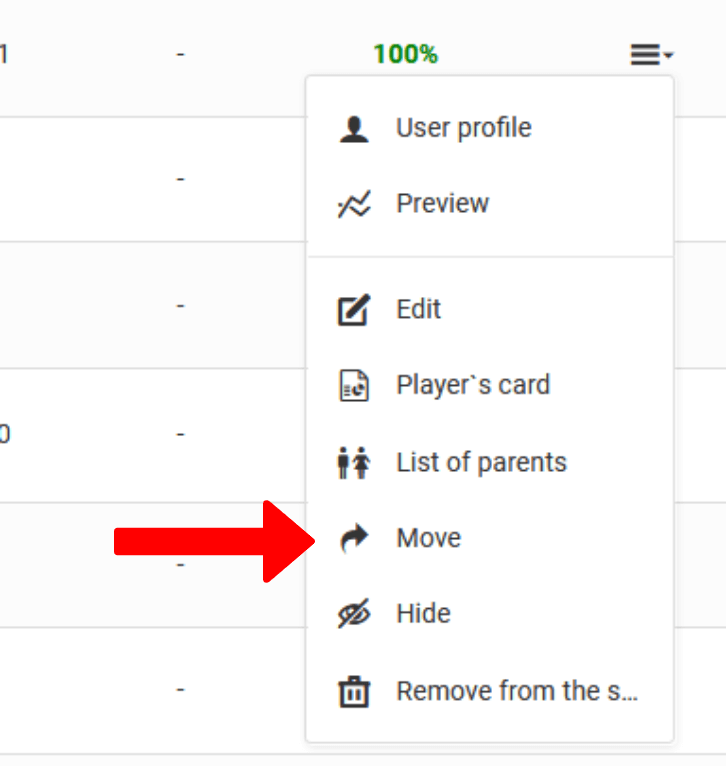 When you select this option, you will have to specify the team to which you want to transfer the player and the season in which the player will appear on the lists in the new team.
A very important element is the checkbox, which, if is checked or not, will result in leaving a player in the current team or his complete, permanent transfer to a new, designated team.
However, please note that the data that are inextricably linked to his previous team, i.e. attendance, match statistics, training results or contributions will not be transferred with the player to the new team.
To have full data and statistics of player access from the primary team, the player must be left in the primary team and hidden on any lists.