To add up to fifty players and parents accounts at a same time, choose to import data from the file. To enter the importer, select the following from the left-hand menu diary players import. In this window you can upload an Excel file with the player list. On the basis of this list the logins and passwords for players and parents will be generated.
The file can contain a wide range of data, starting with the name, through the address of residence, the player's and parent's phone numbers, and even an identity number. The most important rule is to split all data into single columns.

You can import a file prepared this way into your system.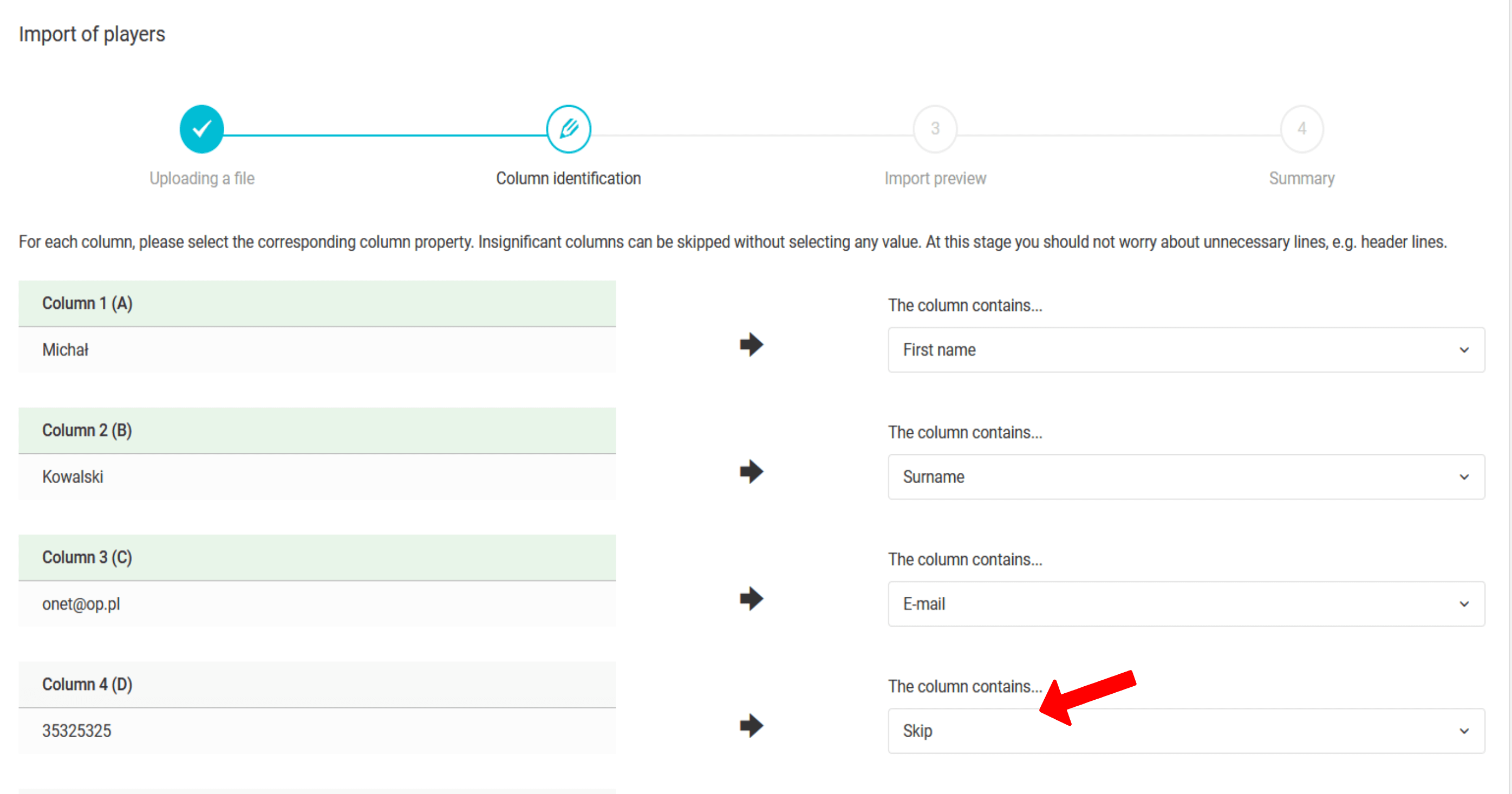 After uploading the file to the system you have to go through the process of identifying the columns. It consists of assigning the appropriate data type to the element located in each column. On the picture, you have already identified the columns with your name, surname and e-mail address. The phone number is used for identification, so you have to select the "phone" option from the drop-down list. In the next step, you will decide whether you want to generate a login and password for the created accounts and whether you want to create guardian accounts.